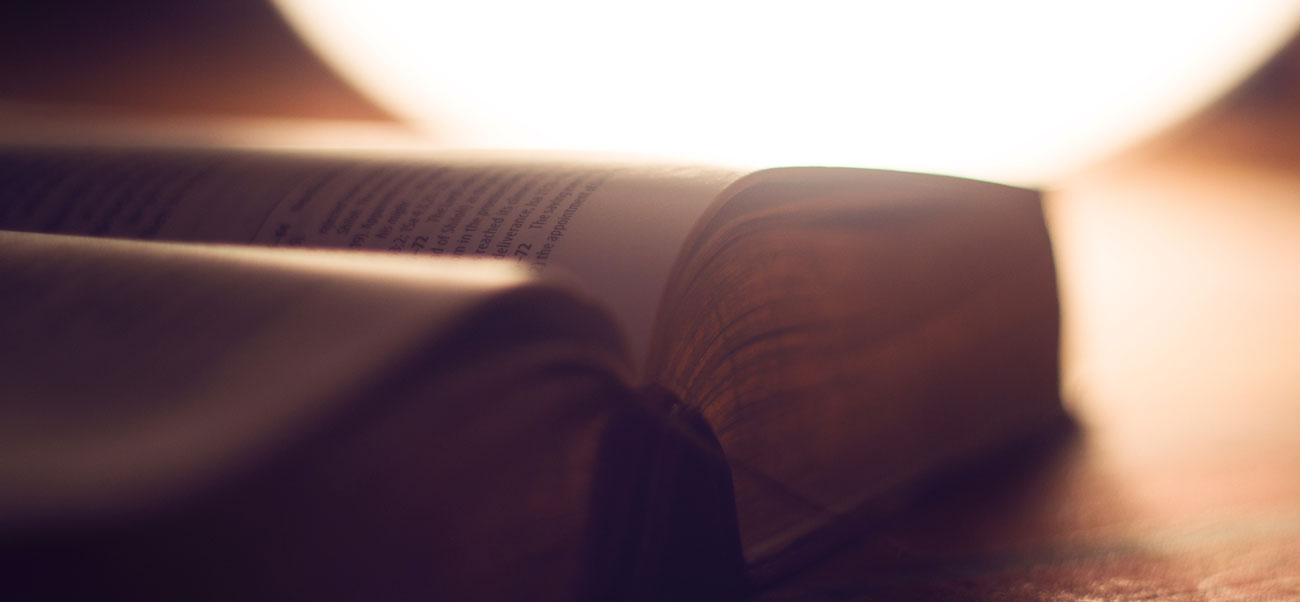 Words from the Rector
Dear friends
The mystery of the Trinity
My all time favourite hymn is the beautiful "Holy Holy Holy Lord God Almighty.....God in three persons blessed Trinity. This hymn always helps me to approach the majesty of God in our worship together.
Trinity Sunday has its place in our liturgical calendar but apart from then we do not often hear sermons on the Trinity. The term 'Trinity' isn't actually found in the Bible but the scriptures are full of hints and suggestions concerning the truth of this doctrine. Even so, it took the early church nearly 400 years to come up with a clear understanding of it. This became necessary because error had begun to creep in and this is why the early creeds were formulated.
One of the many hints of trinitarian language in the New Testament is where Jesus instructs his disciples to baptise 'in the name of the Father and of the Son and of the Holy Spirit' (Matt 28:19). Our understanding of the Trinity arises from God's activity in our world, as reflected in the creedal questions:
'Do you believe and trust in God the Father, source of all being and life, the one for whom we exist?
Do you believe and trust in God the Son, who took our human nature, died for us and rose again?
Do you believe and trust in God the Holy Spirit, who gives life to the people of God and makes Christ known in the world?
So why should the Trinity be important for us? If 'God is love' (1 John 4:8) it means that the Father, Son, and Holy Spirit are in a community of love together. Their relationship has been expressed as a divine family, as they interact with one another, expressing love for each o0ther and complementing the work each has to do. As people made in God's image, we too are called to live this community of love in our lives and churches.
The Trinity also provides the basis for our mission, 'As the Father has sent me, so send I you.' Just as God the Father sent Jesus into the world, so Jesus sends us into the world to do the Father's work, equipped and accompanied by the Holy Spirit. In sharing God's love, we share the life of the Trinity. Augustine spoke about the Spirit being the love between God the Father and the Son.
Reverend Canon Keith Hale
All Together
Why, do you think, did Jesus choose 12 men to be His disciples?' What was the point, as Jesus was a miracle worker and a very eloquent speaker. He could walk on water; change water into wine; multiply food for thousands of people; heal the sick and forecast future events. So why did Jesus choose some fishermen, a tax collector and a few lesser known guys to be with Him everywhere?
Doesn't it appear odd that Jesus wanted disciples who, as time passed, were slow to learn; argumentative; frightened; amazed and puzzled? Right from the start of His ministry Jesus must have known He was bringing together a motley group of characters who would not understand Him; doubt Him; and let Him down. Surely, Jesus would have been better off going it alone without having the hassle and frustration!
Well, what is amazing, is that Jesus decided to limit Himself. He wanted the fellowship of close friends to share their good and bad times. He wanted to be involved with them no matter what happened. He enjoyed meal-times, discussions and, no doubt, a joke or two! Jesus came from Heaven to show that in God's Kingdom there is togetherness.
This world can get messy, troubled and nasty, and it is into this cauldron that Jesus came to be involved with its problems. He wanted to share His mission of love and compassion, participating with others, to change places of darkness into God's healing light. He chose ordinary people, with their weaknesses, anxieties, hang-ups and faults to fill them with His Spirit and transform them into workers for God. Today, Jesus works with us, despite our frailty and stubbornness. He patiently draws alongside us to change our attitudes and behaviour so that we show God's love wherever we are.
Jesus came to build His church: a community of believers who would work and serve together to change society for good. So let's be aware of the Holy Spirit's direction and be encouraged that we are all partners together. Help to carry one another's burdens, and in this way you will obey the law of Christ. (Galatians 6:2)
Repentance - a hopeful word!
Much churchy language we use in worship is hard to understand for those who are unfamiliar with it. What, someone may ask in the C of E, is a 'gradual hymn'? Why not 'the next hymn'? Or what is a 'collect'? Why not a 'prayer'? True, but there are some words we should explain rather than stop using.
Meaning is important and we should not dumb down a profound word with a trivial one, like using the word 'sorry' instead of the Bible's word 'repent'. Sorry is a weak word, best used to apologise for trivial transgressions, like stepping on someone's toes, or arriving late, or getting the wrong end of the stick. When we confess our sins we need a stronger word than sorry, which we can almost say without thinking.
Repentance includes being sorry, but goes deeper; it is not just about what we say but about what we do. The word literally means 'to turn around', to go in a new direction, to resolve to put things right. That is why in our liturgy we say, 'I repent of my sins' rather than 'I am sorry'. Our sincerity is proved not just by what we say we regret but our resolve to change it.
In years gone by it was common to see black-suited men with grim faces on street corners holding placards with a mortal warning to passers-by, 'Repent – Flee from the Wrath to come'. It was unhelpful to put such menace into the word 'repent'. Jesus certainly warned of the dire consequences of failing to repent, but his attitude to repentance was far more positive than that. When Jesus was scolded for keeping company with sinners, he replied, in St. Luke's Gospel: 'It is not the healthy who need a doctor, but the sick. I have not come to call the righteous, but sinners to repentance.'
Repentance opens us to the forgiving love of God. When we admit our sins, to God and to one another, we repent, we don't just say sorry. Repentance leads to reconciliation and a new beginning. That's why Jesus also said, '…there will be more rejoicing in heaven over one sinner who repents than over 99 righteous persons who have no need to repent.'
God's answer for you
For all the negative things we have to say to ourselves, God has a positive answer for it.
You say: It's impossible.God says: All things are possible. (Luke 18:27)
You say: Nobody really loves me.God says: I love you. (John 3:16 & John 13:34)
You say: I can't go on.God says: My grace is sufficient. (II Corinthians 12:9 & Psalm 91:15)
You say: I can't figure things out.God says: I will direct your steps. (Proverbs 3:5-6)
You say: I can't do it.God says: You can do all things. (Philippians 4:13)
You say: I'm not able.God says: I am able. (II Corinthians 9:8)
You say: It's not worth it. God says: It will be worth it. (Roman 8:28)
You say: I can't forgive myself. God says: I FORGIVE YOU. (I John 1:9 & Romans 8:1)
You say: I can't manage. God says: I will supply all your needs. (Philippians 4:19)
You say: I'm afraid.God says: I have not given you a spirit of fear (II Timothy 1:7)
You say: I'm always worried and frustrated. God says: Cast all your cares on ME. (I Peter 5:7)
You say: I don't have enough faith.God says: I've given everyone a measure of faith. (Romans 12:3)
You say: I'm not smart enough. God says: I give you wisdom. (I Corinthians 1:30)
You say: I feel all alone.
God says: I will never leave you or forsake you. (Hebrews 13:5)