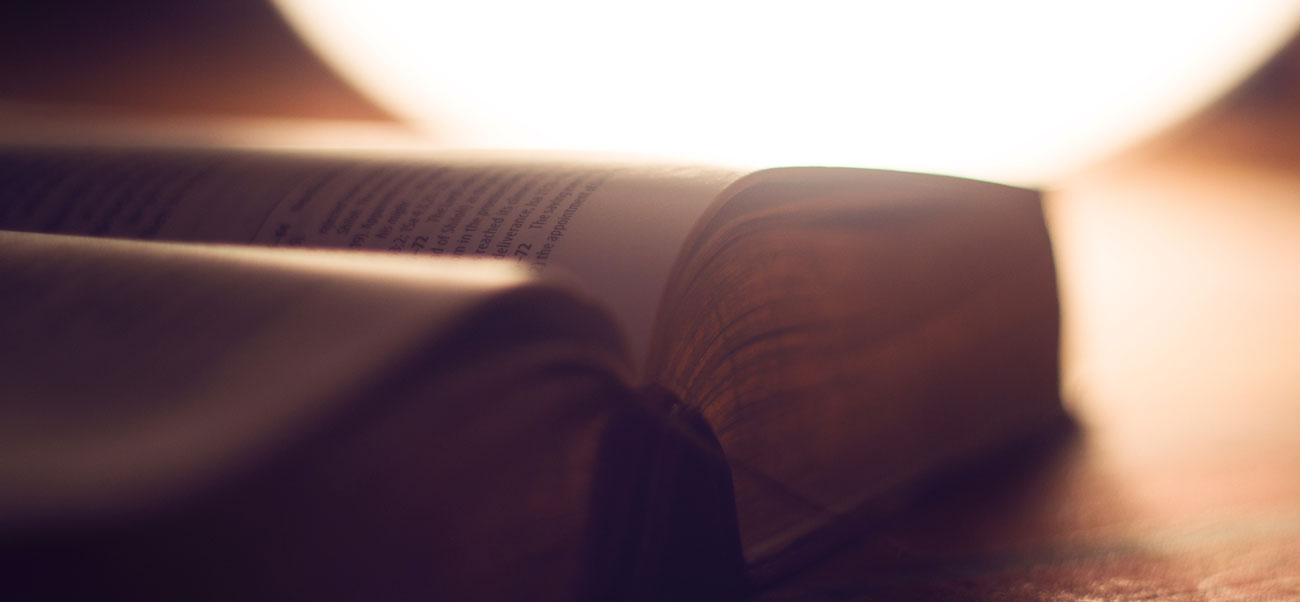 Words from the Rector
Dear friends
Harvest time is here again! Harvest Services are an opportunity to recognise and respond to the fact that we are totally dependent upon God. It is also a time to recognise that we have an obligation to share with and help others who are less fortunate than ourselves.
God made human beings in His own image, and at the start of it all everything was good and fine until greed and selfishness took over. This is clearly depicted in the Book of Genesis with the story of Adam and Eve. He created Adam and Eve in his image (1:27), to steward the earth and enjoy an intimate relationship with each other and Himself. This remains God's purpose for our lives, despite living in a fallen world, where things have gone wrong.
We also see that God calls us to obey His commands. Adam and Eve were told not to eat the fruit of the tree of the knowledge of good and evil (2:15-17). This command was for their benefit and protection, so that they could continue to enjoy fellowship of God. The story shows that disobeying this command and eating the fruit brought separation and death.
Adam and Eve knew that things had changed the moment they disobeyed God to do their own thing. They tried to hide and avoid God's company. But He went out to find them and confronted them by asking them a question with a very obvious double meaning to it - "Where are you?".
God asks us all 'Where are you?', for we all share Adam and Eve's story. The universal condition of humanity is that we have all sinned and are separated from God's love and life. Yet this story points to a second Adam, Jesus Christ, who came to bring us back into relationship with the Father. His death and resurrection enables each of us to know God personally in our lives.
The story is told of an estranged Spanish father and son. Having searched for his son in vain, the father finally puts an ad in a local newspaper. The ad read: 'Dear Paco, meet me in front of this newspaper office at noon on Saturday. All is forgiven. I love you. Your Father'. On the following Saturday, 800 Pacos showed up!
I don't know how popular a name "Paco" is; I don't recall ever having baptised a child with that name, but it was still amazingly wonderful that so many turned up seeking a reconciliation.
It is my prayer that the people of these villages will begin to wake up to and respond to the One who is searching for them and calling for them, by name, to enjoy a close relationship with Him that will last into eternity.
Come to one of our many Harvest services and bring someone along with you. It might be the start of a wonderful new journey of discovery in your life.
Reverend Canon Keith Hale
Acts for Everyone
Why pray when you can worry?' Peter and John, having healed the crippled man, were ordered by the authorities 'not to speak or teach at all in the name of Jesus' (Acts 4:18). The Church immediately responded by prayer (v 23-31). Is prayer the first thing we do when facing bullying, intimidation or rejection?
The focus of their prayer was not on the immediate situation, but the sovereignty of God. God spoke to them through Psalm 2, as David reflected on the opposition he faced: 'Why do the nations rage and the peoples plot in vain? The kings of the earth rise up and the rulers band together against the Lord and against his anointed one.' (25,26). This illustrates the importance of the Scriptures in showing us how to pray.
Like us, the Church could have simply asked God to remove the opposition. However, they prayed for more opportunities to do what they had been doing: 'Lord, consider their threats and enable your servants to speak your word with great boldness. Stretch out your hand to heal and perform signs and wonders through the name of your holy servant Jesus.' (29,30). We are also called to make an impact for God in our communities. If our church closed, would the local community notice?
How did God answer their prayer? 'The place where they were meeting was shaken. And they were all filled with the Holy Spirit and spoke the word of God boldly.' (31). God equips us to be agents of spiritual transformation, even if this means shaking our lack of trust or complacency! Why can our walk with God feel like a crawl or our church fail to shake this world for Christ? 'He that is a stranger to prayer is a stranger to power.' (Billy Sunday).
Luke: beloved physician and historian
We know a good doctor when we meet one! He or she will ask lots of questions and carefully observe how we are feeling. They will look and listen; administer tests and accurately recorded their findings.
Unlike the Gospel writers Matthew, Mark and John, Luke was not a disciple of Jesus. He was trained as a doctor, probably a Gentile and certainly an educated Greek. As Luke didn't know Jesus personally, he needed his interview skills as a physician to speak with people who knew Jesus. He listened to their stories and identified the truth from hearsay.
Luke's Gospel has a very human touch to it and begins with two detailed descriptions of the births of two important babies! He often writes about our Lord's encounters with individuals; men, women, children, the poor and the rich, the sick and the strong. He showed Christ's sympathy for people who were underprivileged, hurting and weak. Luke was a keen observer and wrote both as a careful historian and with the heart of a loving physician.
If we didn't have Luke's Gospel we would lack so much. For example, we wouldn't know about: the angels' and shepherds' visit at the birth of Jesus; the visit by the boy Jesus to the temple; the parables of the Good Samaritan and the Prodigal Son; the encounters of Jesus with Zacchaeus, and the two men on their walk to Emmaus.
Luke's tenderness is revealed with his emphasis on prayer, the Holy Spirit, the role of women in the ministry of Jesus and God's forgiveness of sins. He describes Jesus' compassion for the widow of Nain and our Lord's mercy to the dying thief on the cross.
Luke also wrote the Book of Acts. This is another trusted record about the beginnings of the early Church. Luke was a companion of Paul and was with him on many journeys. Without the Book of Acts, we would know very little about Paul's life and other followers of Christ including Barnabas, Silas and Timothy. Luke was a man not writing about distant historical figures or dramas, but about people he knew first-hand.
Luke wrote his Gospel so that there would be an accurate and an orderly account of the life, ministry and message of Jesus. He carefully researched his material and spoke to eye-witnesses. He listened to those who had been with Jesus and worked alongside leaders and workers of the fledgling church.
A physician identifies our need and helps us to get well. Luke saw our need to have Jesus as our heavenly Physician. Our eternal life and salvation can only be found through faith in Him.
The Twilight Years
It's Autumn once again, or as the Americans call it, 'the Fall', the time when Summer's leaves die and drop to the ground, leaving the trees bare until Spring. There is something about Autumn that speaks of transition: from sun and holidays to mists and long nights: Keats's 'season of mists and mellow fruitfulness'. It's not Winter, but it is Winter's herald. When the nights grow longer, we know it's not far away.
I suppose for all those reasons we also often associate Autumn with the twilight of life. Once our working days are done, and we've enjoyed the early years of active retirement, many people then enjoy (and I do mean 'enjoy'!) the twilight years of reflection, memories, and family, without the pressure of needing to 'justify' themselves or 'prove' anything. There's a wonderful verse in Psalm 92 which captures the feeling perfectly: ''In old age they still produce fruit; they are always green and full of sap'.
So, older readers of these words, Spring-time green and 'full of sap', enjoy your Autumn. And younger readers, don't dread the future arrival of those twilight years. You may find they're a lot more rewarding than you expected.
Thank you prayer
Father,
You are almighty and all powerful. You created the universe and yet you love and care for each one of us. Thank you. Thank you for loving us so much that you sent your precious Son Jesus to save us when we couldn't save ourselves. Thank you for offering life forever with you to all who trust in Jesus and what He did on the cross. Thank you for today. Help us to use it to reflect your love to others.
In Jesus name,Amen.
By Daphne Kitching