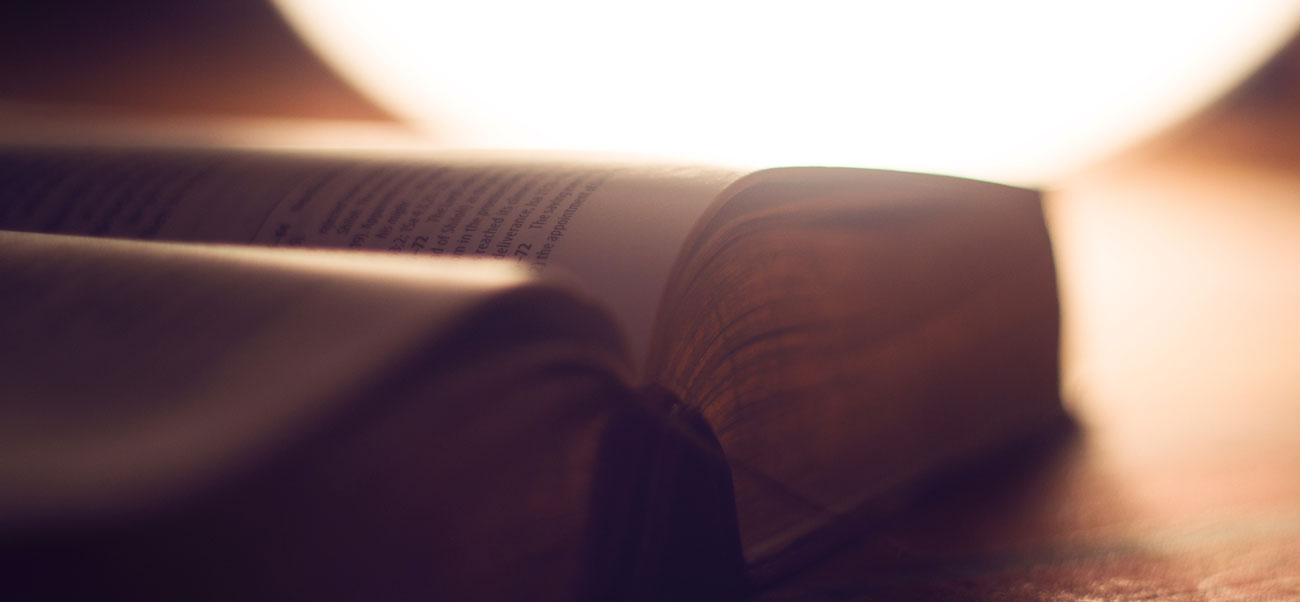 Words from the Rector
Dear friends
Today we're living in unprecedented times. The Covid19 virus has literally stopped the world in its tracks. People are living in the fear of what tomorrow might bring. Many of you will be socially isolated with only the dreary news on the television to keep you company.
I am only a phone call away if you ever need to chat 01226 744140.
But we do need to "carry on" even though we are currently unable to do the things we would normally be doing and the situation is going to get worse before it gets better.
The events of Holy Week and Easter Day have a similar echo concerning things getting worse before they can get better.
First, Jesus Christ did not escape death. Nor did He promise His followers a trouble-free world. Actually, they themselves can expect an above average share of suffering.
Secondly, we believe that Christ's death was no accident, no mistake. It was typical of the evil deeds that human beings mete out to each other. Innocent suffering did not begin in Jerusalem and will not end there. But the crucifixion was a calculated risk: God's costly and unexpected intervention in human affairs. The Christian claim that God's Son was put to death is deeply offensive to religious groups who cannot believe that the remote and all-powerful God to whom human beings should submit, has Himself submitted to our brutality. Yet it is in this way that God enlists in His creation without violating it.
Thirdly, Christ's way of sacrifice, forgiveness and reconciliation is God's ultimate offer to the human race. We are going to learn it, if necessary the hard way, however long it takes. But the world is populated by former enemies: ask the French or the Spanish or the Americans about the British, if you doubt that.
The first reaction of the people who witnessed the resurrection of Jesus Christ was fear. Incredulity, too, but fear. And no wonder: they were seeing the King of Kings.
In the last book of the Bible, the Risen Christ is described like this: "I saw one like the Son of Man, clothed with a long robe and with a golden sash across His chest. His head and His hair were white as white wool, white as snow; His eyes were like a flame of fire, His feet were like burnished bronze refined in a furnace, and His voice was like the sound of many waters…….. When I saw Him, I fell at His feet as though dead."
That is the proper first response of reverence and respect to a vision of God. Only then can we hear the words spoken by this terrifying figure:
"Do not be afraid: I am the first and the last, and the living one. I was dead, and see I am alive forever and ever; and I have the keys of death and the world of the dead."
God's rule over the world – the world at its worst and the world at its best – was reasserted at the first Easter. This is no domestic, ecclesiastical event. It is God's glorious yet solemn challenge to His rebellious creation: the grip of evil and death is terminally weakened. Christ is Risen! He is Risen indeed! Canon Keith.
Reverend Canon Keith Hale
A candle in the window.
On Mothering Sunday evening (22 March) at 7pm, the Archbishops of Canterbury and York invited us to light a candle and to display it in a window,— an act of defiance in a way, to assert our faith in Christ the Light of the World:
'the light shines in the darkness and the darkness has not overcome it'
In spite of the fact that at least one person I know nearly set their curtains on fire, this was something wonderful to see in our communities.
I was quite surprised how bright and evident the candles in the windows were in the street where I live.
Timely thought from Bishop Pete
O Lord, all my longing is known to you; my sighing is not hidden from you'. (Psalm 38.9)These words, from the Psalm appointed for Morning Prayer today, struck home to me earlier. Like all of you, I have a heavy heart when I think of the way the coronavirus is wreaking havoc all around the world ,and when I think of the most vulnerable in my own community and among my own friends and family. So I am sighing a lot and longing for the time when we will be looking back on this present crisis. It heartens me to remember that these feelings of mine are not hidden from the Lord, who knows me and loves me.
Easter Thoughts in a Churchyard
It's a yearly paradox. You've brought some flowers to the churchyard to lay on the grave of a loved one. All around you are graves and headstones, reminders of the inevitable end of life's earthly journey. But it's Easter Day, and from within the church you can hear the singing: 'Jesus Christ is risen today, Alleluia!' Perhaps then you notice a few other things. You're standing among the fresh daffodils and the grass that's suddenly green and growing again. For a moment you pause and reflect on the reverse of an old saying. In the midst of death we are in life.
That essentially is what Easter is about - an annual reminder that death is not the end of the story. A few years ago I lived for a while in Cookham, in Berkshire, which was once the home of the great twentieth century painter, Stanley Spencer. Perhaps his most famous painting is 'Resurrection in Cookham Churchyard', which depicts local residents - many of them recognisable village characters - rising up out of their graves to be greeted by the risen Jesus, standing in the church porch. It's a glorious, vivid, shocking reminder of a great assertion. The graveyard is not a terminus, but a junction.
The resurrection of Jesus (and hence our resurrections, too) is the defining claim of Christianity. Christians don't follow the teaching of a prophet who died many centuries ago, or of a holy man whose life is an example to follow, excellent as that may be. They put their trust in a Saviour whom they believe is alive and with them now, and they also believe that through Him they too will move through the junction of death to the journey that lies beyond - a journey he talked about to His followers.
I spoke of an annual paradox. It lies in the inescapable fact of death, indelibly represented by those graves and headstones, and in the equally inescapable fact that - in apparent defiance of all logic - human beings down the ages have clung to the belief that death is not the end. Every culture has its story of the life beyond - the Elysian fields, Valhalla, Nirvana, Abraham's bosom. But only with the coming of Jesus, and the witnessed events of that first Easter morning, has our instinctive belief been given wings. The paradox is the heart of everything. Death is a fact, but life is greater than death. 'Because I live', said Jesus, 'you will also live'.
A new world is ushered in
'Early on the first day of the week, while it was still dark, Mary of Magdala went to the tomb and saw that the stone had been removed from the entrance. So she came running to Simon Peter and the other disciple… and said "They have taken the Lord out of the tomb, and we don't know where they have put him!"' (John 20:1,2)
No one was ready for Christ's resurrection. On the Friday, two sympathetic Jewish council members - Joseph of Arimathea and Nicodemus – had taken the body of Jesus down from the cross, burying Him in a new tomb before instructed guards had moved into place.
Thirty-six hours later the tomb was empty and the guards were scattered – to be paid off with hush money by the chief priests (Matthew 28:12).
The account rings with authenticity. Here is no ingenious attempt at a carefully-contrived scenario, with Pontius Pilate or Caiaphas the High Priest falling back in confusion before a resurrected Christ and a crowd of impressive witnesses. The whole account has feet running everywhere - yet ushering in a new world that would never be the same again. At this stage it is a complete jumble:
1. The right actions, but the wrong deductions Mary Magdalene witnesses the empty tomb and then runs, rousing Peter and John, having concluded that her Lord's body had been taken away. She then returns to the tomb - Peter and John presumably outstripping her on the way. It was only then that she met the risen Lord for herself.
2. The quick feet, but the slow minds As for Peter and John, they breathlessly reach the tomb - and are gazing at the grave clothes, still twirled together and collapsed under the heavy spices. How long did they wait? John eventually perceives what has happened - and believes (v.8). In his account he admits his slowness to take in the truth of the resurrection (v.9). Has that been so for you? Read John's Gospel for yourself, friend - and get into the flow today!
3. The new era, but the familiar routine Verse 10 gives us an interesting statement: 'Then the disciples went back to their homes.' There was Jerusalem outside - just the same. Perhaps Peter's mother-in-law would like a cup of tea? Before long they'd go out fishing again (John 21:3). Life looked unchanged – for the present.
Never Far Away
We can only imagine how the two travellers to Emmaus felt knowing that Jesus had died. Gone were their hopes for a bright future. They thought God had let them down. They had suffered a cruel blow and were bewildered and upset.
In their grief, the risen Jesus came alongside them and spoke with them at length but somehow they didn't recognise Him.
And today also , Jesus does not 'gate-crash' into our lives. In a number of ways He gently and persuasively reveals Himself just as he did to the two on the Emmaus road. So, the story of the walk to Emmaus should encourage us each time we feel His absence; at those times when we thought He would step in and immediately solve our problems! On our journey of life, we can have times of sadness and it can seem as though God is far away.
But while we are thinking that Jesus has left us alone, He is actually with us. He knows where we are and what we are feeling. He can quietly draw alongside us. Surprisingly, it can sometimes be in situations of sadness and solitude that Jesus 'speaks' to us more clearly.
We don't have to go off in search of some 'religious experience' or to a special 'holy place'. He is present in the here and now. Jesus is the unseen companion on every journey and the unseen guest at every meal. In His way and in His time, our Lord reveals Himself to us in different situations. We may be aware of His presence in surprising circumstances and on unexpected occasions. How important it is that we stay alert.
There will be times when we will be like those two men on the Emmaus Road, searching for answers. We will earnestly desire clear and direct answers to our questions and the knowledge, understanding or revelation may be slow to come. But, with Jesus, there are many lessons to be learnt along our Emmaus Road than would have been discovered any other way.