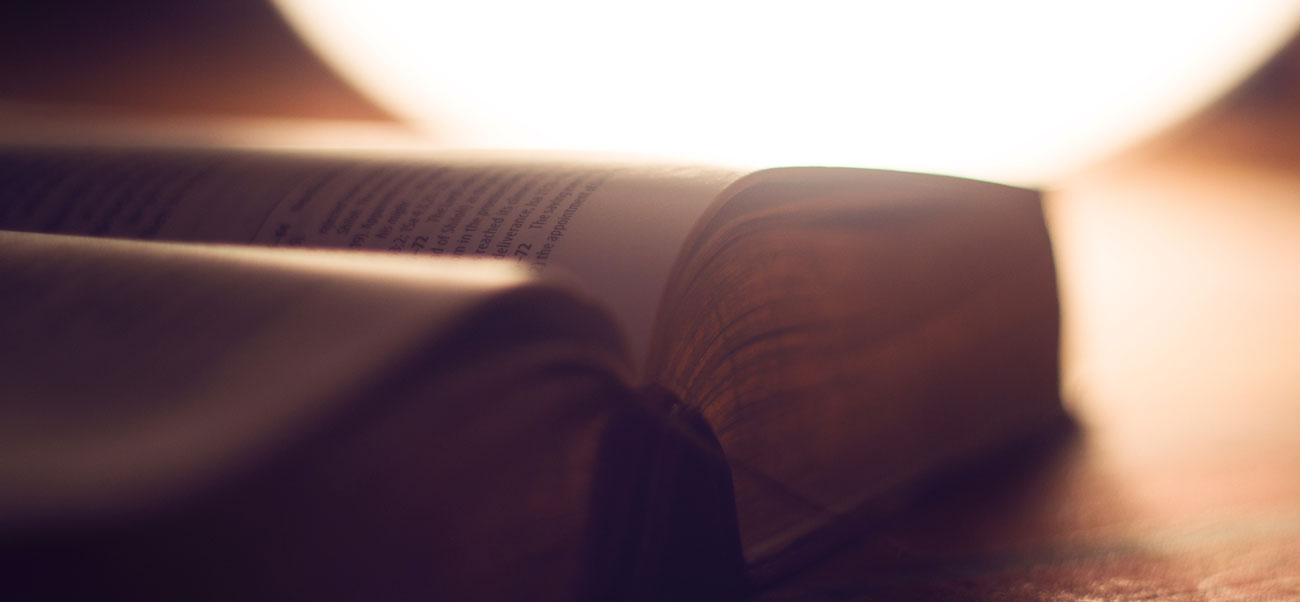 Words from the Rector
Dear friends
St Peter was more often than not the one who got things wrong, but even so Jesus knew all along that he'd turn out OK in the end. There's hope for all of us!
One of my favourite stories from the Gospels refers to one of those many episodes where Peter is still learning the ropes.
Shortly before dawn Jesus went out to them, walking on the lake... 'Lord, if it's you,' Peter replied, 'tell me to come to you on the water.' 'Come,' he said. Then Peter got down out of the boat, walked on the water and came towards Jesus. But when he saw the wind, he was afraid and, beginning to sink, cried out, 'Lord, save me!' Immediately Jesus reached out his hand and caught him. 'You of little faith,' he said, 'why did you doubt?' Matthew 14:25-31
So, what can we learn from this account? Like most of our modern superhero stories, this incident is less about the superpower on display and more about what the characters learn about themselves and others.
Most significantly of all, the first thing Peter sees is Jesus doing what God alone can do. In Scripture, power over the wind and waves is always attributed to God. Jesus' feat of walking on water is more than just a clever trick. It's further evidence of his authority – an authority which enables Peter himself to walk on water. Even more remarkably, we can trust that the power of Christ residing in us through his Spirit will enable us to walk through life's storms without fear.
The second thing Peter learns is that he can't do it himself. He began to walk towards Jesus, "but when he saw the wind, he was afraid and, beginning to sink, cried out, 'Lord, save me!'" Peter was aware of the wind and the waves in his peripheral vision when he climbed out of the boat. But when he stopped focusing on Jesus and allowed his vision to be filled with the storm, he began to sink.
Few of us will ever find ourselves in a boat surrounded by a storm, but we regularly weather metaphorical storms. The storms around us might be powered by financial difficulty, impossible deadlines at work, family strife, unstable health, relationship breakdown. But when we find ourselves in a storm, what do we do? Do we allow the wind and waves to fill our vision and overwhelm us, or do we keep focusing on Jesus? Do we trust that, if we begin to sink, he will reach out and catch us?
The one we look to is the Lord, who not only directs the winds and waves but also death and life, the only one who can save us – and carry us through the storms of today.
Reverend Canon Keith Hale
What is the shape of your Bible?
The true light that gives light to every man was coming into the world. (John 1:9)
The shape of the Bible is like that of an hour-glass, in which thousands of sand grains sink down from its wide top, trickling through the tapered centre, only to fill out once again at the bottom. At the top – with Jesus as 'The Word' behind creation, the dimensions are enormous:
Through him all things were made; without him nothing was made that has been made (John 1:3)
But quite quickly the glass begins to narrow down. The light shines in the darkness, but the darkness has not understood it. (John 1:4,5)).
At the fall of humanity and the darkness that followed, a divinely-provided way of restoration is pledged. The hour-glass tapers down - to a single continent in the middle-east. It narrows still further - to a particular country measuring little more than 250 miles long and 70 miles wide – and even more - to a family – the children of Israel. Surely, the hour-glass cannot become any narrower?
But it does. For Israel – called to be God's light to the nations – fails in her mission. She meets with exile at the hands of the Babylonians. Despite her eventual restoration, the Old Testament ends with a faithful Remnant of 'those who feared the Lord and honoured his name' (Malachi 3:16).
The glass narrows further still. The true light that gives light to every man was coming into the world. In a remote town of Galilee a promised Child is born. Twelve disciples join him. Thirteen men! Surely the hour-glass is down to its narrowest width.
But no. One disciple turns traitor, another turns coward; the rest are scattered. At this narrowest point of the hour-glass, we are down to a solitary grain – none other than the original Being who inhabited eternity. He became flesh and lived for a while among us.
As Lamb of God in his suffering on the Cross, this single Person is all that Israel could never be – the solitary fulfilment of the divine Covenant, at the centre of God's saving purposes.
Then the widening process begins, with the once-descended Child now ascended, higher than all the heavens, in order to fill the whole universe. (Ephesians 4:10). Pentecost drives his salvation in ever-widening dimensions…. to Jerusalem, Judea, Samaria, and to the ends of the earth' (Acts 1:8).
Be a part of this, where we are now - at the widest other-end of history's hour-glass!
True Fasting
This month sees the beginning of Lent, the 40 days of preparation running up to Easter. Although fasting is one of the neglected disciplines associated with this period, it occupies an important place in the Christian life.
Jesus began his earthly ministry with fasting in the wilderness for 40 days and he also taught his disciples to fast (i.e. not if but when), 'when you fast, put oil on your head and wash your face, so that it will not be obvious to others that you are fasting, but only to your Father, who is unseen; and your Father, who sees what is done in secret, will reward you.' (Matthew 6:17/18). We don't fast to manipulate God into doing what we want or to impress others. It is not a command, but a choice we have to make to develop our relationship with God.
What is fasting? Fasting is voluntarily abstaining from food etc. to focus on God and give time for prayer. Prayer and fasting usually go hand in hand, as together they glorify God. 'So we fasted and petitioned our God about this, and he answered our prayer.' (Ezra 6:23).
What are the benefits of fasting? Fasting gives us space to humbly focus on God for his strength, provision, and wisdom and results in a more intimate relationship with Christ. As Isaiah points out, it's not self-centred, but part of our care for the poor: 'Is not this the kind of fasting I have chosen: to lose the chains of injustice and untie the cords of the yoke, to set the oppressed free and break every yoke?' (Isaiah 58:6). Fasting enables the Holy Spirit to reveal our true spiritual condition, leading to brokenness, repentance, and a transformed life, with a heart more attentive to God.
How do we fast? Most commonly fasting involves missing one or two meals as part of a day for seeking God. Of course, some can't abstain from food for medical reasons. Fasting might also include refraining from TV, alcohol or whatever may be getting in the way of us being fully focused on God.
'Jesus takes it for granted that his disciples will observe the pious custom of fasting. Strict exercise of self-control is an essential feature of the Christian's life. Such customs have only one purpose - to make the disciples more ready and cheerful to accomplish those things which God would have done.' (Dietrich Bonhoeffer)
How can you be competent when it comes to prayer?
One day Jesus was praying in a certain place. When he finished, one of his disciples said to him, 'Lord, teach us to pray, just as John taught his disciples.' He said to them, 'When you pray, say: "Father, hallowed be your name, your kingdom come."' Luke 11:1-2
More often than we would care to admit, our desired objective in prayer is to 'get what we ask for'. If this doesn't happen, we might think that prayer hasn't worked, that its results are, at best, arbitrary, or that we are just not a competent pray-er and so best leave it to those who are! Yet, as P.T. Forsyth points out in The Soul of Prayer, 'if we got all we asked for we should soon come to treat Him as a convenience, or the request as a magic. The reason of much bewilderment about prayer is that we are less occupied about faith in God than about faith in prayer'.
The only way to learn how to pray is to pray. And God, through his Spirit, teaches us to pray. Through relationship with God, we come into alignment with his will, which leads to believing declaration, petition or action.
First and foremost, prayer is the primary way we relate to and communicate with God. Without communication we can only know about someone. Prayerlessness amounts to a rejection of the loving relationship the Father offers.
Then, as we spend time in God's presence, our heart and mind become aligned with his. We begin to see God, ourselves, and the people and situations we're concerned about from God's perspective. Our hearts 'tune in' to his as we pray, causing us to feel his compassion, sense his pleasure, or mourn with him for our workplaces.
Having aligned ourselves with God's perspective we pray, 'Your kingdom come, your will be done' (Matthew 6:10) with increased understanding and conviction. We may also be given direction as to how to act or speak.