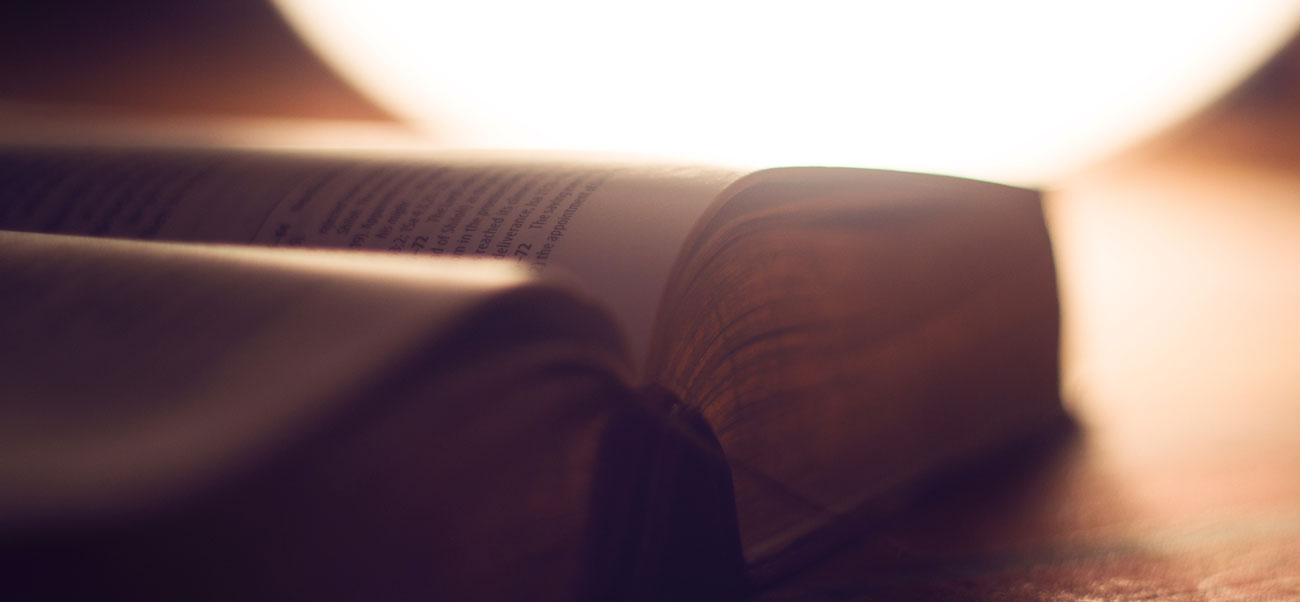 Words from the Rector
Dear friends
The future in safe hands?
The Advent calendars, complete with chocolate, are already in the shops. The season actually begins at the end of this month, four weeks when Christians are meant to think seriously about the future. It's always been a human dilemma.
We know a lot about the past – ours and the history of our race. We know quite a lot about the present. But the fact is we know nothing about what might or will happen to us even five minutes ahead. In a few seconds our life can be turned upside down. We are introduced to a stranger who eventually becomes our life partner. The doctor tells us we are pregnant – or seriously ill. We get the sack or are offered a wonderful new job. Anything from a road traffic accident to a financial windfall to a leak in the kitchen ceiling can change everything in an instant.
So, it's not surprising that we are puzzled by the future. The past can be cherished – memories are precious. The present is to be lived to the best of our ability. But what can we do about the future? Our best laid plans are provisional, at best. No wonder soothsayers, fortune tellers and the rest have always done well.
For people who believe in God there is, however, a bit of help in his Name. In Hebrew it is 'Yahweh' (often wrongly transcribed as 'Jehovah). It means, more or less, I AM. God simply exists, a kind of permanent present tense. So, while we see past, present and future, He is just the Existing One.
The Bible says that Jesus is the same Yesterday Today and Forever. He is the One who will always know the end from the beginning. His love is from everlasting to everlasting. He is eternally the Faithful One.
An old time Gospel song that comes to mind has the lyrics - 'We don't know what the future holds, but we know who holds the future'. It's a simple idea, but quite a profound thought for Advent!
Reverend Canon Keith Hale
Remembering the end of World War One
This year Remembrance Sunday (11th November) marks the centenary of the end of World War One. Of the 65 million men who were mobilized, 8.5 million were killed and a further 21 million wounded. Wilfred Owen wrote of those 'who die as cattle.'
How should we celebrate this anniversary? In remembering the Armistice, our response should be to desire Micah's vision of universal peace in our world: 'They will beat their swords into ploughshares and their spears into pruning hooks. Nation will not take up sword against nation, nor will they train for war anymore.' (Micah 4:3).
However, why keep asking God for peace, when we continue to see such violence and unrest in our world? The Bible makes it clear that peace is not just the absence of war or being untroubled. It means being in a right relationship with God through Jesus Christ, with other people and with wider society.
Of course, Micah's words are looking to end of time when God will make all things new in His universal kingdom. However, these promises also can speak to us now. The ministry of Jesus demonstrated the kingdom or reign of God breaking into the everyday, as He healed the sick and brought reconciliation and hope. When we pray for peace, we're rejecting the 'old order of things', of violence and war and asking God to make His kingdom real today. We're citizens of the new kingdom, reshaping the old.
The end of the centenary of World War 1 is a time to consider peace. Although the war did not bring a lasting peace to the world, for the Christian there's a deeper lesson: peace begins with the healing of hearts, the restoring of relationships and with a deep, costly commitment to justice.
Psalm 139 – God knows you better than you know yourself
Yuri Gagarin, the first man in space in 1961, reportedly said 'I looked and looked but I didn't see God.' Psalm 139 sees things from a very different perspective, in which God can be found everywhere in the universe.
God is all Knowing: 'You have searched me, Lord, and you know me.' (v1). God knows my thoughts, habits, moods, words and choices, including the things done in secret. He knows me better than I know myself, and yet still loves me, despite my faults and failings! 'Such knowledge is too wonderful for me.' (6).
God is all present: 'Where can I go from your Spirit? Where can I flee from your presence?' (v7). In whatever circumstances we face, God is present with us, especially in the dark and difficult times. If we know the path to God, we can find it in the dark!
God is all powerful: 'For you created my inmost being; you knit me together in my mother's womb. I praise you because I am fearfully and wonderfully made; your works are wonderful, I know that full well.' (v13,14). Both the vastness of the universe and the wonder of the growing embryo in the womb speak of the power of the creator God. We can trust Him because He knows our beginning and end and everything in-between: 'all the days ordained for me were written in your book before one of them came to be.' (16).
The Soldier's Prayer
AThis is the month we remember soldiers and war. So here is a prayer written by an anonymous Confederate soldier in the American Civil War. What he says applies to all of us fighting our own private battles in life.
I asked God for strength, that I might achieve,
I was made weak, that I might learn humbly to obey.
I asked for health, that I might do greater things,
I was given infirmity, that I might do better things.
I asked for riches, that I might be happy,
I was given poverty, that I might be wise.
I asked for power, that I might have the praise of men,
I was given weakness, that I might feel the need of God.
I asked for all things, that I might enjoy life,
I was given life, that I might enjoy all things.
I got nothing that I asked for –
But everything that I had hoped for,
Almost despite myself, my unspoken prayers were answered.
I am among all men most richly blessed.
Where is your life journey taking you?
Can you imagine boarding a plane for your dream holiday and the pilot's voice says: 'Welcome on board. After take-off, we'll be serving you a meal and we'll do all we can to make your flight enjoyable. However, I need to tell you – we have no final destination. So we are just going to keep flying until we run out of fuel and drop into the ocean.'
No matter how wonderful the journey is, what's the point, if there's no destination? And yet many people live their lives like this. They concentrate only on having the best 'journey' that they can, on travelling first class all the way. But they never stop to consider where the journey is taking them – what their inevitable end will be.
Death is the end of our journey here on earth, but it need not be the end of YOUR journey. God does not want you to end your life in death. He wants it to be the threshold of an eternity of peace and love in his presence. Jesus is the way to this truth and life, and he holds out that 'ticket' to you. A journey with a destination in mind is better than a journey that will simply…end… one day.
St Paul knew where he was going. In fact, he couldn't wait to 'depart and be with Christ, which is better by far….' (Philippians 1:23)